No Emergency currently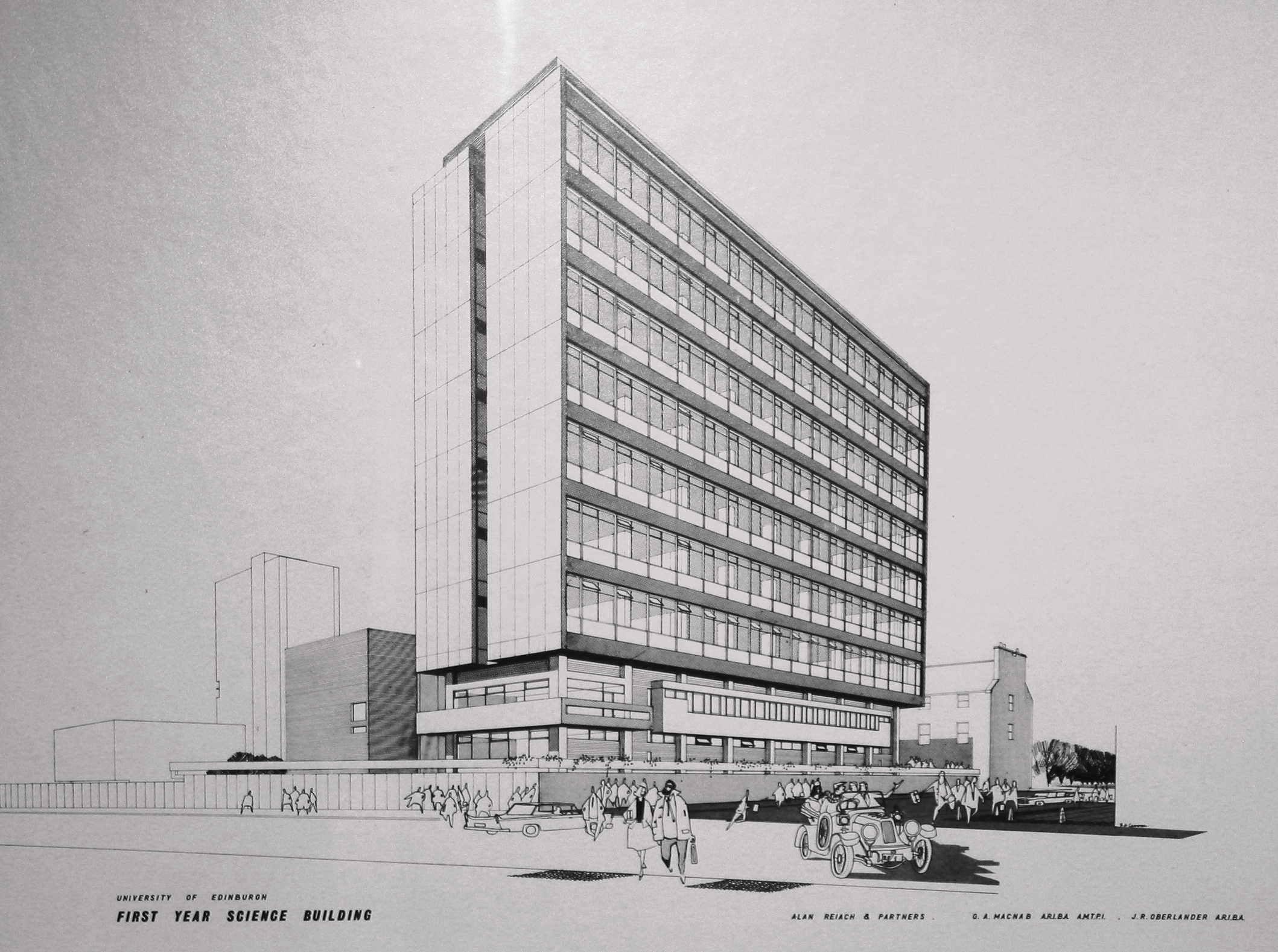 However, ongoing work to Appleton Tower over the next few weeks may require closure of the building in times of exceptionally high winds. Check here for the latest information.
Planned Appleton Tower Closure Times
2008-02-20T1800Z - 2008-02-21T0800Z

Wednesday night: closed

2008-02-21T1800Z - 2008-02-22T0800Z

Thursday night: closed

2008-02-22T1800Z - 2008-02-23T0800Z

Friday night: closed

2008-02-23T1800Z - 2008-02-24T0800Z

Saturday night: closed

2008-02-24T1800Z - 2008-02-25T0800Z

Sunday night: open

2008-02-25T1800Z - 2008-02-26T0800Z

Monday night: open
Works to windows in Appleton Tower
| Floor | Closure | Reopens | Comments |
| --- | --- | --- | --- |
| Level 8 | 2008-02-22 | 2008-03-03 | End date subject to confirmation |
| Level 7 | tba | | |
| Level 6 | tba | | |
| Level 5 | tba | | |
| Level 4 | tba | | |
| Level 3 | tba | | |
| Level 2 | tba | | |
---
Archive material below dates from the Cowgate Fire 2002-12-07
---
Tragically, the AI library collection is an almost total loss. However, we have launched a
project to rebuild
this internationally valued resource. Offers of help have already been received from colleagues and alumni around the world.
A Temporary Home
The
major units displaced by the fire
: CISA, AIAI, and the ITO will be open for teaching and research as usual on 6th January 2003. There will be accommodation (albeit, initially somewhat cramped) for all staff, students and teaching activities displaced from South Bridge by the Fire.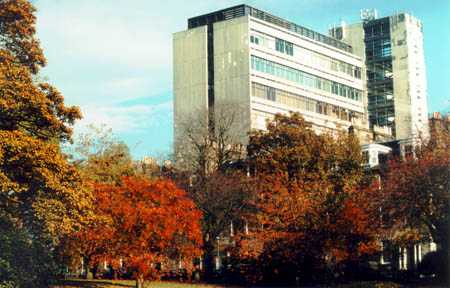 The University has allocated space in Appleton Tower, which will replace a substantial portion of the areas lost in the fire. This space has, until now, been occupied by training facilities and public access microlabs which are being relocated within the central area. We are most grateful to colleagues who have moved without notice to accommodate our emergency needs.
We are currently installing networks and hardware on floors 2, 3 and 5 of Appleton Tower, which will house our Teaching Organisation, the Centre for Intelligent Systems and their Applications, undergraduate and postgraduate teaching laboratories, seminar and tutorial rooms.
Initially, we will occupy these floors as is, and "camp" on floors 2 and 3 whilst planning and building work is underway for customised accomodation providing a mix of office and open-plan space on level 4.
Level 5 will provide an open access lab with around 110 DICE machines, MSc common room and secure locker room, and supporting facilities for undergraduate and postgraduate students. The ITO and Librarian will move to level 5 at the end of January.
In January, a "wireless hotspot" for 802.11 wireless internet access will be established in the AT Concourse on level G. Watch this space for further details.
A phased programme of alterations on floors 4, 2 and 3, over the remainder of this academic year, will provide accommodation on four floors suitable for the next 3-5 years. Longer-term plans are already being developed, for a permanent home bringing Informatics at Edinburgh together under one roof.

Emergency Arrangements
Teaching Organisation
The Central Area ITO Office is now (Thursday 12th December) established, and equipped, in its temporary home in Room 3.11 Appleton Tower.
Anna Hobbs - Tel: 6502692
School Office
The temporary school office remains for the time being in 2 Buccleuch Place To phone the temporary office call the usual numbers 650 2690 or 650 2691, or the HCRC office 650 4446 .
Academic Staff
Academic staff previously located at South Bridge are being rehoused in Appleton Tower.
Click here for details
. This accommodation should be available in week 1 of the Spring term. Meanwhile, staff requested to work from home until further notice unless they have made temporary arrangements to share with colleagues in other buildings. For access to mail and internet you should be able to use any of our public area labs.
If you have taken up temporary accommodation elsewhere and want your phone number transferred to reach the extension where you now sit, please ontact the local service manager with details, or make a request yourself by sending details of the redirection required directly to phones@ed.ac.uk

Bulletins
08 December: Teaching Scheduled for South Bridge on 9 December
08 December: Appleton Tower Lab opened for all in Informatics
08 December: Computing faults
09 December: Bulletin
09 December: Office inventories requested
09 December: Access for retrieval of personal effects
10 December: Office inventories; further details
10 December: Revised deadlines for students affected by the fire
10 December: General Meeting; Announcement
11 December: Library News
19 December: Access to machines over Xmas break for SB people
12 December: General Meeting; Synopsis

Fire in 80 South Bridge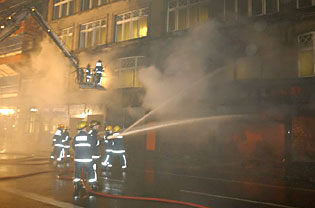 On 7 December 2002 there was a fire in the Old Town, "the worst in living memory".
There were no major casualties.
Our building at 80 South Bridge, home of our Centre for Intelligent Systems and their Applications, was among the buildings destroyed.
Press Cuttings
Wikipedia 17 January 2003 Edinburgh/Cowgate Fire
NTK 12 December 2002 Need to Know
The Register 11 December 2002Fire guts Edinburgh's AI library
BBCi 9 December 2002Fire destroys librarian's work
Enquiries
Any press enquiries should be directed to Communications and Public Affairs on 07779 723 291.
Michael Fourman
Head of School

Home