AFS Guide for MDP Users
The homedirectories of all admin staff in Informatics are being moved to the AFS filesystem. If you log out every day then you will probably not notice any difference to accessing your files with samba.
Your files are accessable on the M drive of your machine: lmb on 'afs\inf.ed.ac.uk\user\l' (M:) or directly via My Documents .
However, if you do not log out every day then you will have to follow the following instructions to access your files.
Look at the right hand side of the Task Bar. If you see the padlock has a red cross over it, then right click on it. Select the "Show Tokens" option.
This window should then appear. Click on "Obtain New Tokens".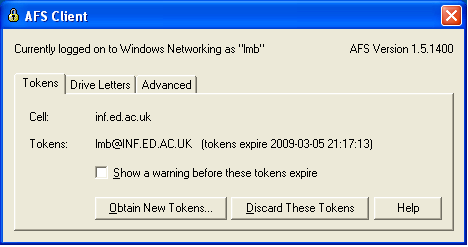 Enter your password.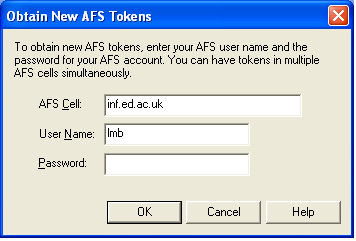 The red cross will disappear.

Now check the Task Bar again. If the little cube with a dark silhouette is red, then right click on it. Select the "OpenNetMgr" option.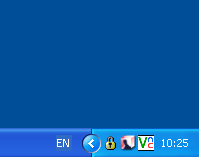 Click on the Credentials Menu.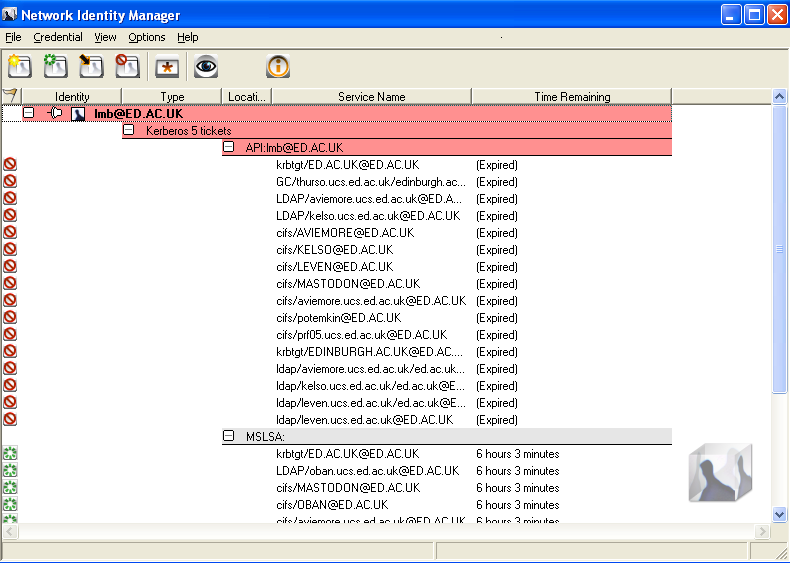 Click on "New Credentials".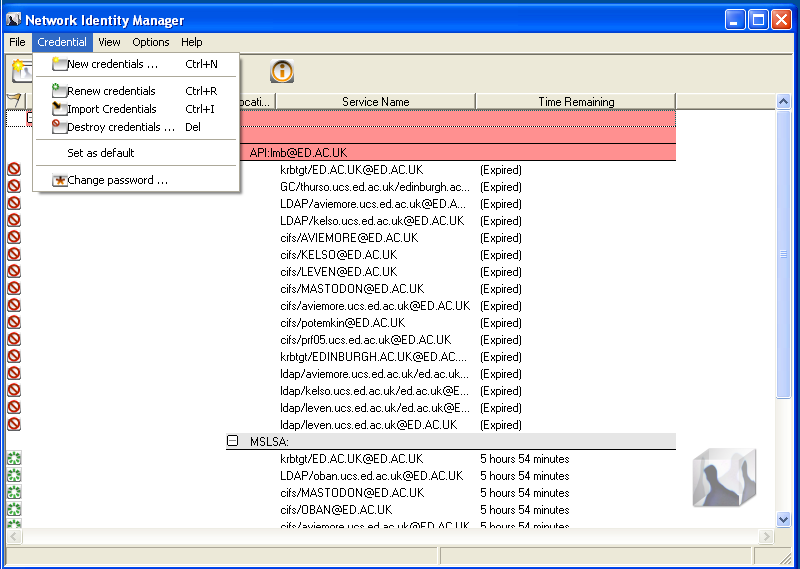 Enter password.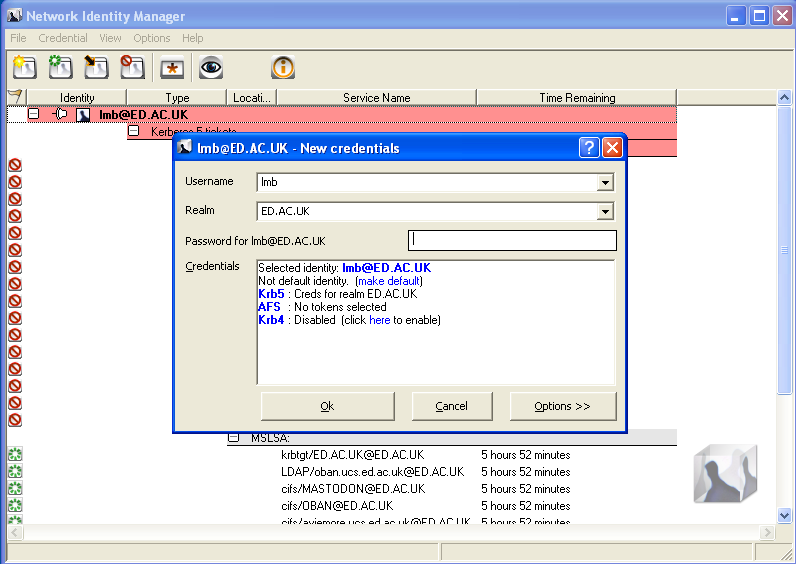 This is how it should look.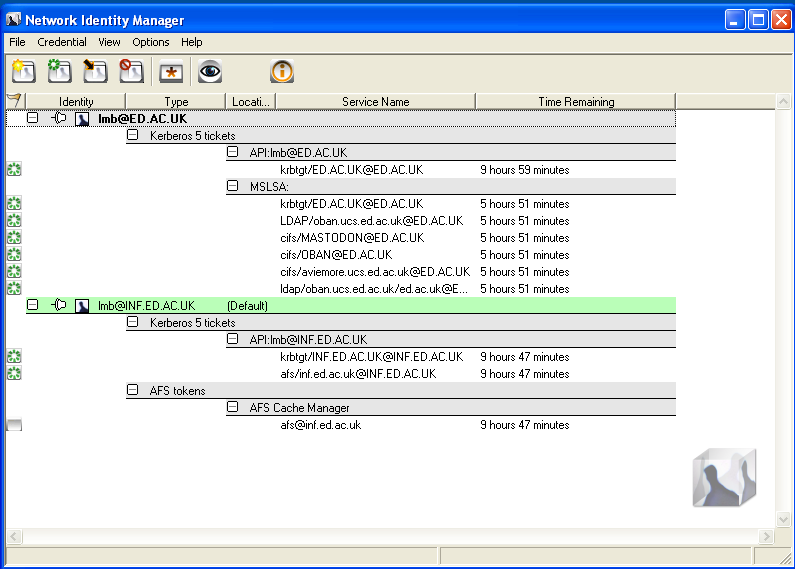 The Task Bar icons should now look like this.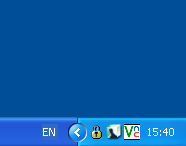 If,after doing this,you still have problems accessing your home directory files, then contact Support.